Regular price
Sale price
$10.00 AUD
Unit price
per
Sale
Sold out
Features

Unique Sponge Density: The Guide Me Wash Cloth features a unique sponge density that allows it to dry quickly, eliminating the damp smells usually associated with traditional wash cloths.

Reusable: The Guide Me Wash Cloth is reusable, providing a sustainable alternative to disposable skincare products. This not only reduces waste but also offers a cost-effective solution for consumers.

Convenient Storage: Each Guide Me Wash Cloth comes with a breathable drawstring bag for easy storage. The bag allows the wash cloth to dry properly and hygienically, further extending the life of the product.

Simplified Skincare: The Guide Me Wash Cloth simplifies your skincare routine by providing a highly effective multi purpose solution for the removal of makeup and cleansing of the skin.

Eco-Friendly: Our product is a step towards a cleaner, healthier planet. By using the Guide Me Wash Cloth, consumers are reducing their environmental footprint and promoting sustainable living.

Quality Material: The Guide Me Wash Cloth is made from high-quality microfibres that are gentle on the skin, ensuring a luxurious and effective skincare experience every time.
Benefits

✔️ Enhance your complexion

✔️ Provides a deep cleanse

✔️ Suitable to oily, combination, sensitive, dry and normal skin types

✔️ Removes makeup, sunscreen, and impurities all by adding just water
Shipping & Returns

Shipping Policy 

All orders are processed within 2 to 3 business days excluding weekends. A confirmation email will be sent once your order has been confirmed followed by your postal tracking.

Metro - 2 to 4 business days
Interstate - 3 to 6 business days
International - 7-10 business days

Returns Policy 

If you are not satisfied we offer a 100% money back guarantee within 30 days of initial purchase. To be eligible for the return, you must send your product back to the provided address once processed. 

To start a return, you can contact us at asgfrookies@outlook.com.
Guarantee

100% GUARANTEED! If your new skin saviour does not leave you feeling confident and satisfied within 30 days, feel at ease knowing that we offer a 100% money back guarantee.
View full details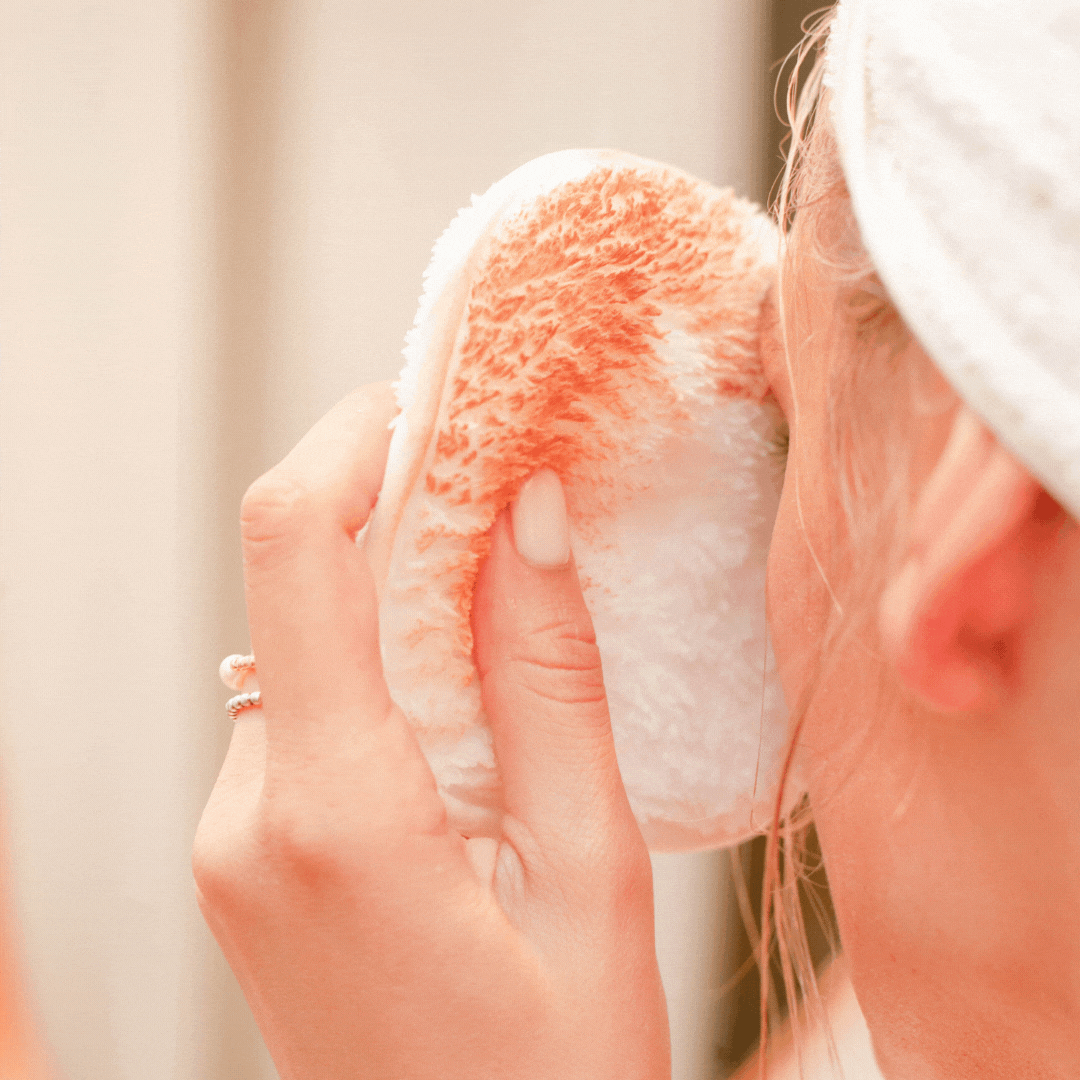 Your skincare closet
It's simple, smart and sustainably conscious. The new and improved way to cleanse your skin in as little as 30 seconds, making sure you achieve a deep cleanse without the use of any additional skincare products. The best part is all you need to do is add water!
Why The Guide Me Wash Cloth?
This stylish square shaped wash cloth is made up of ultra-fine microfibres, which when activated with water works to get deep into your pores to lift and remove any makeup, sunscreen and impurities from your day.
Each wash cloth comes with a breathable, drawstring bag made from 100% cotton to ensure your product is kept dry and clean whilst adding an aesthetically pleasing touch.
Customer results
BEFORE

AFTER

"I didn't realise that my cleansers were drying my skin out and causing breakouts. When I have used a cleanser in substitute for a night or two while the wash cloths were in the wash, I instantly noticed the difference it had on my skin."

"I only noticed the other day how much better my skin has gotten in terms of redness and breakouts. The wash cloths really help to wash away the makeup and properly take everything off the skin."
"I honestly love the wash cloth and exfoliant and it is now my everyday routine! I've eliminated any cleansers and am only using the wash cloth and exfoliant and a moisturiser."
Best Wash Cloth
Absolutely love these wash cloths. Cleans off all my makeup well without drying my face. Easy to clean.
Absolutely love! Could not live without these, I use them everyday! So soft and amazing quality.
You need to add this to your everyday routine :)
I absolutely love the guide me wash cloth and I couldn't go without it! It makes my skin feel so fresh and clean and removes any makeup or dirt on my skin. 100% recommend!
The most frustrating part about wearing make up is taking it off! This baby does all the heavy lifting for you, and after the first use I was hooked. It's fluffy, soft, easy to use and effectively gets into all of the pores and crevasses without the use of cleansers, oils or wipes. Now I don't think I'd be able to ever wash my face without it!!
I love using the guide me wash cloth. I use it morning and night, have washed in the washing machine and comes out looking brand new. It's a number one staple in my skincare routine.